Inspire marketing excellence, build a culture of curiosity, unlock commercial advantage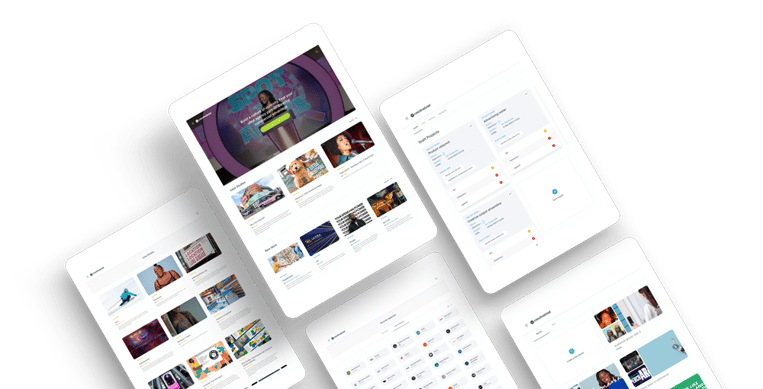 Get curious and stay connected to the fast-moving marketing industry, a powerful combination which unlocks commercial advantage.
Whether you're looking to encourage a culture of curiosity and drive creative ambition within your team, or you're on the hunt for your ideal agency partners, we can help.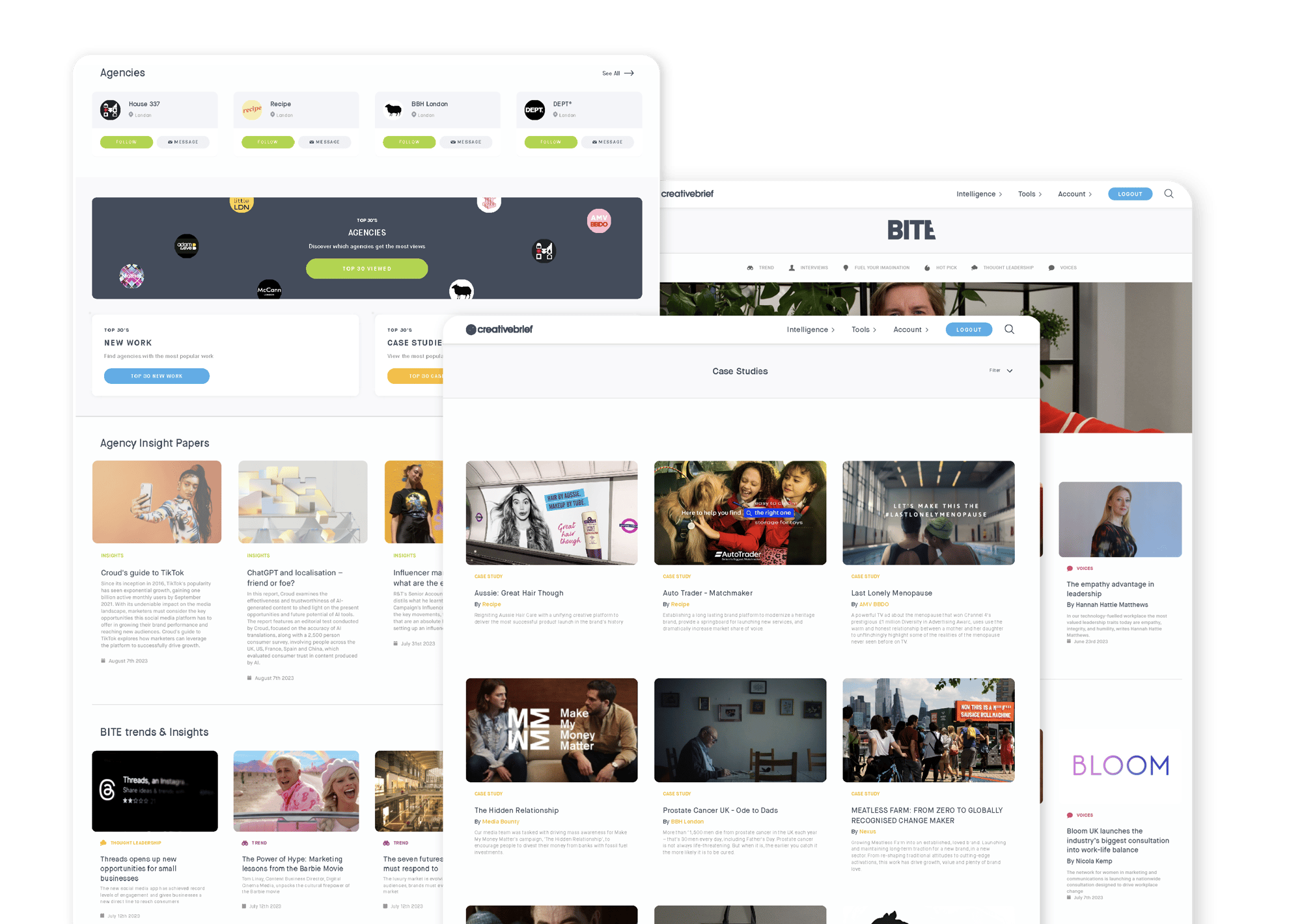 How we help progressive brands
Marketing intelligence platform
Looking for a single destination for accessible, digestible and shareable content?
Curiosity is a proven catalyst for greater creativity, which is where our marketing intelligence platform comes in. We count high-performing, progressive and adaptable brands as platform members.
Next generation agency search
Looking to review your agency roster?
When it comes to agencies, no one hasmore conversations, holds more of their content or understands their skills, cultures and ambitions better than us. We are best-known for enduring brand-agency partnerships and are redefining 'the pitch' to encourage a cutting-edge, stress-free processes.
"We took the decision to provide access to Creativebrief for marketers across BT Group with the aim of driving a more curious marketing culture, increasing creative ambition and continuing to build modern-day marketing capability across the organisation.

We have seen great up-take from our teams and have embraced all elements of the membership as a part of our internal ways of working: benefitting from curated articles and case studies from other brands within and outside of our own sector and up-to-the-minute intel on the ever-changing creative landscape.

Our membership has enabled the team to be inspired and informed about how to move our brands forward in a challenging and fluid market."
"Working with Creativebrief on several agency pitches over the past 3 years has resulted in the fantastic Pukka agency Team we have today- a well worth process to go through to get the right result and build a strong extended team

From the start their approach is respectful to the agencies, whilst also being focused on getting the best solution for clients, which for me sets the precedent for positive creative working relationships moving forward.

Without working with Creativebrief over the past few years to build such a strong team of brilliant, passionate, creative, dedicated and inspiring agencies, we wouldn't have the significant brand growth and momentum we have today."
"Creativebrief offers a comprehensive range of services and content to make sure marketing teams are always looking outside"
"Working with Creativebrief not only gave us real confidence that we had looked at the landscape thoroughly, but also helped us to design a process that gave a true feel for the culture and working styles of the agencies we met along the way"
"Creativebrief played a fundamentally important role in our last three global agency appointments. They firmly understand our brand, our culture and our requirements and use this combined with their in-depth knowledge of the marketplace to focus our search around interesting and relevant agencies."
"A great level of involvement and chemistry with the agencies. With the team and stakeholders split across different countries, the virtual process added agility and allowed to save significant time on travel."
"Working with Creativebrief on our recent search for a new global creative agency partner was a real eye-opener. The brief was complex. It focused on the hunt for agencies that understood the worlds of culture, fashion, luxury and lifestyle, who were steeped in the complexities of partnerships, collaborations and talent, who knew Gen Z and Millennial audiences inside-out… but who were also true strategic partners to drive the long-term vision of the brand. What we learned during the process was how much amazing hidden agency talent there is that's impossible to stay on top of as a marketing team, but that Creativebrief opened the door to for us."
To speak to our membership team call:
+44(0)20 7478 8200
To arrange a meeting at a time that suits you: